Creating Clergy Stoles
One of the things I enjoy is designing stoles for the clergy. This one is a limited, one of a kind, designer stole. No two stoles in my Designer collection will be exactly the same. Each one sports unique characteristics that distinguishes one from another. This elegant stole has been created with the sacred in mind and may be worn during the Advent season of the Christian Year. It includes twenty designer squares, hand crafted with precision. The Advent theme is embroidered/appliqued into the overall design of the stole.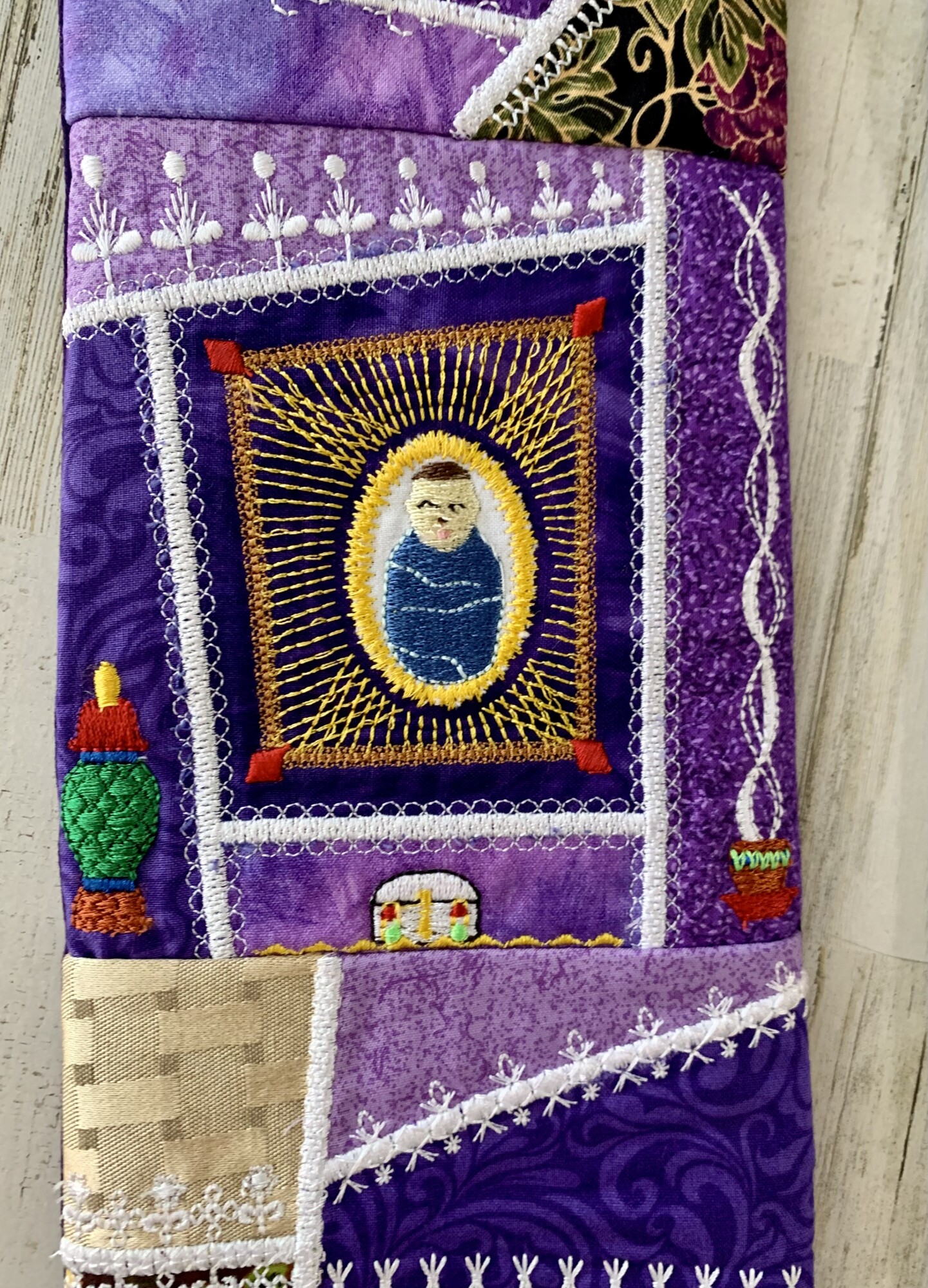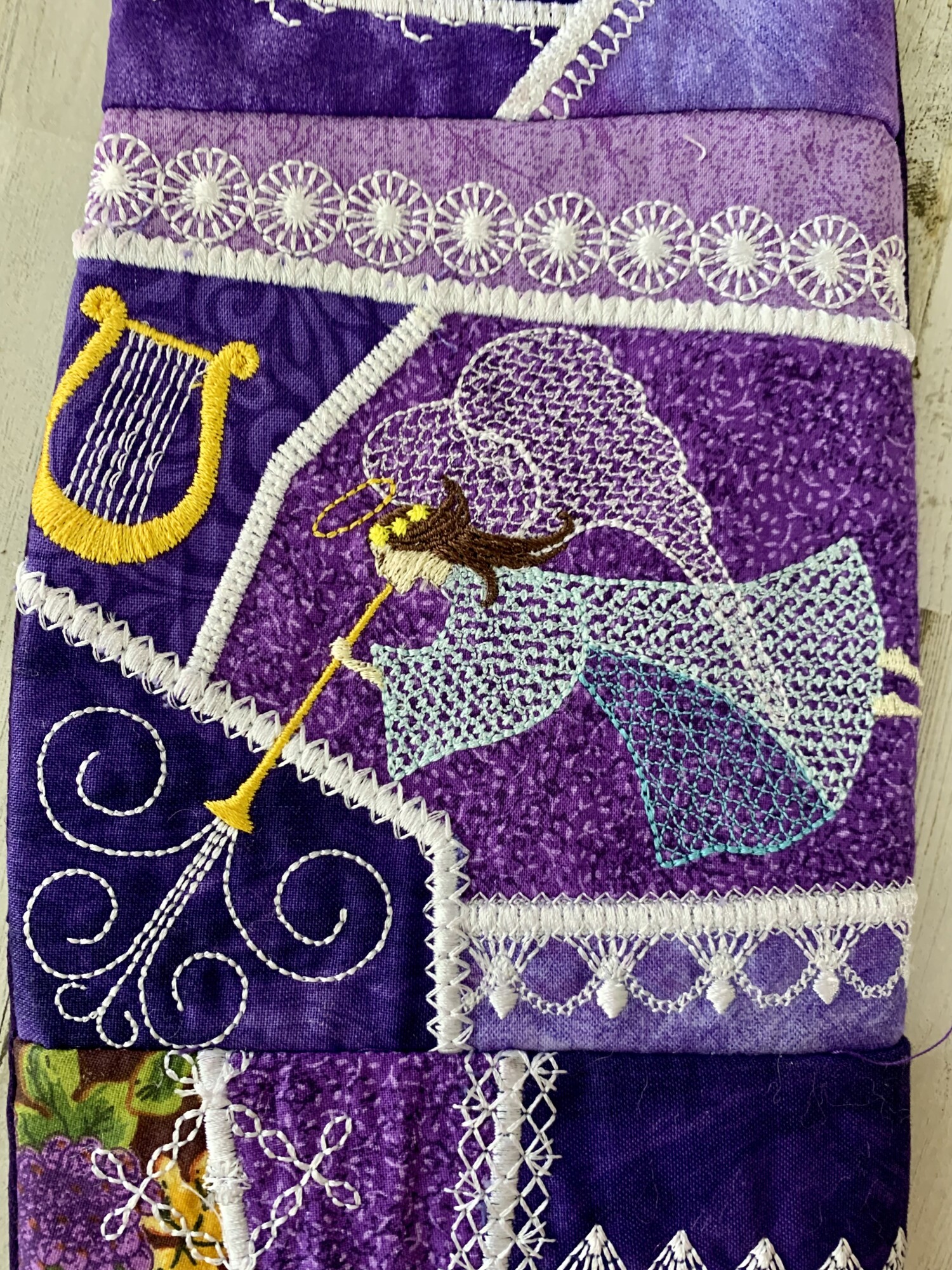 The details have been described as stunning. The front of the stole is constructed with a sturdy polyester blend fabric, which is interfaced for added durability. It is lined with a cotton fabric.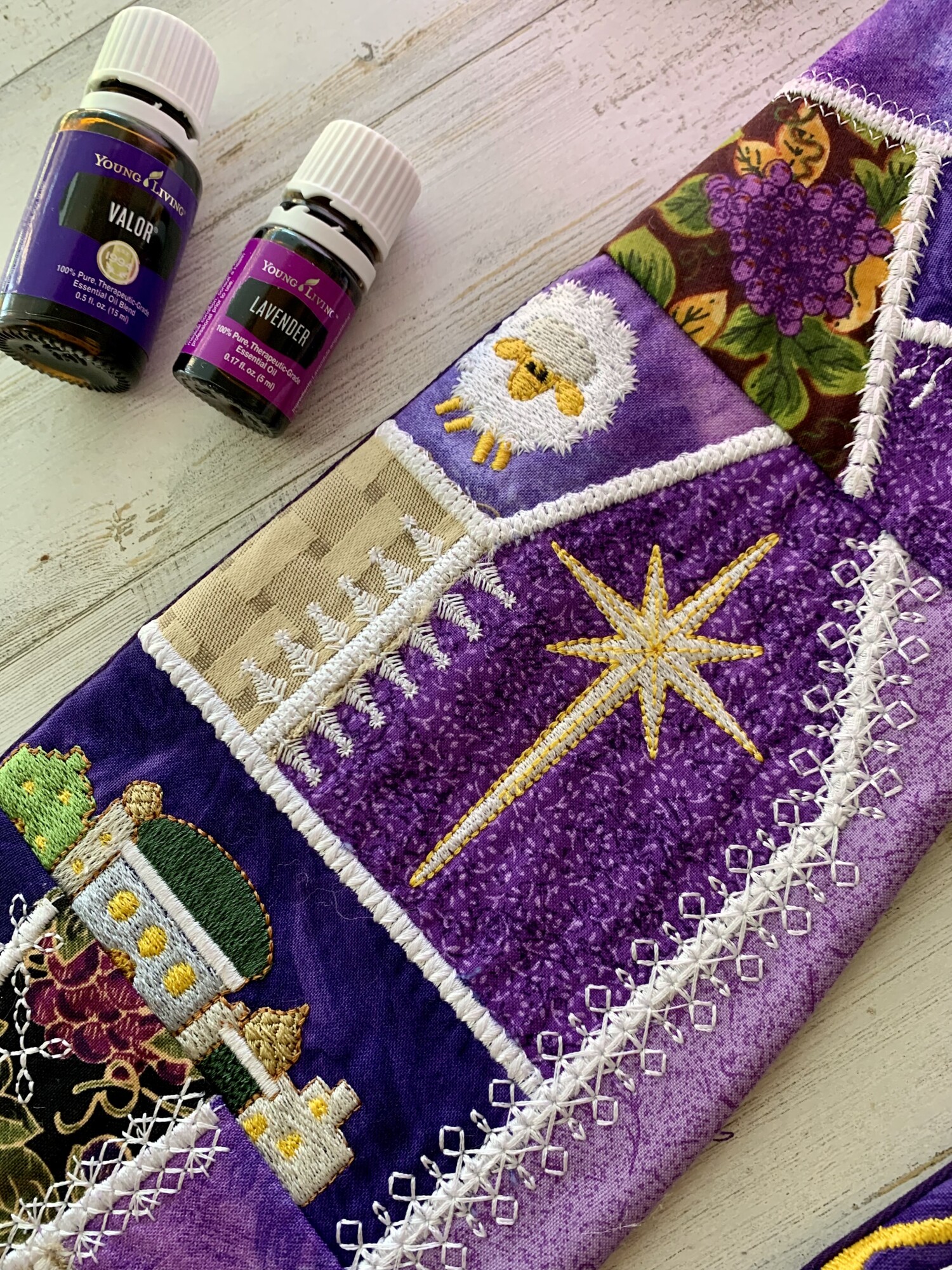 The actual stole, pictured here, is 56" long measuring from the back of the neck to the bottom of the hem on one side (other lengths are available). It measures 5 1/2" wide at the hem and tapers to 3" at the neck for an elegant drape. The back is shaped and tapered in a "u" shape, so as to fit nicely into the slot that is on the back of the clergy robe. It is tapered in such a way so that it will lay flat for comfort and appearance.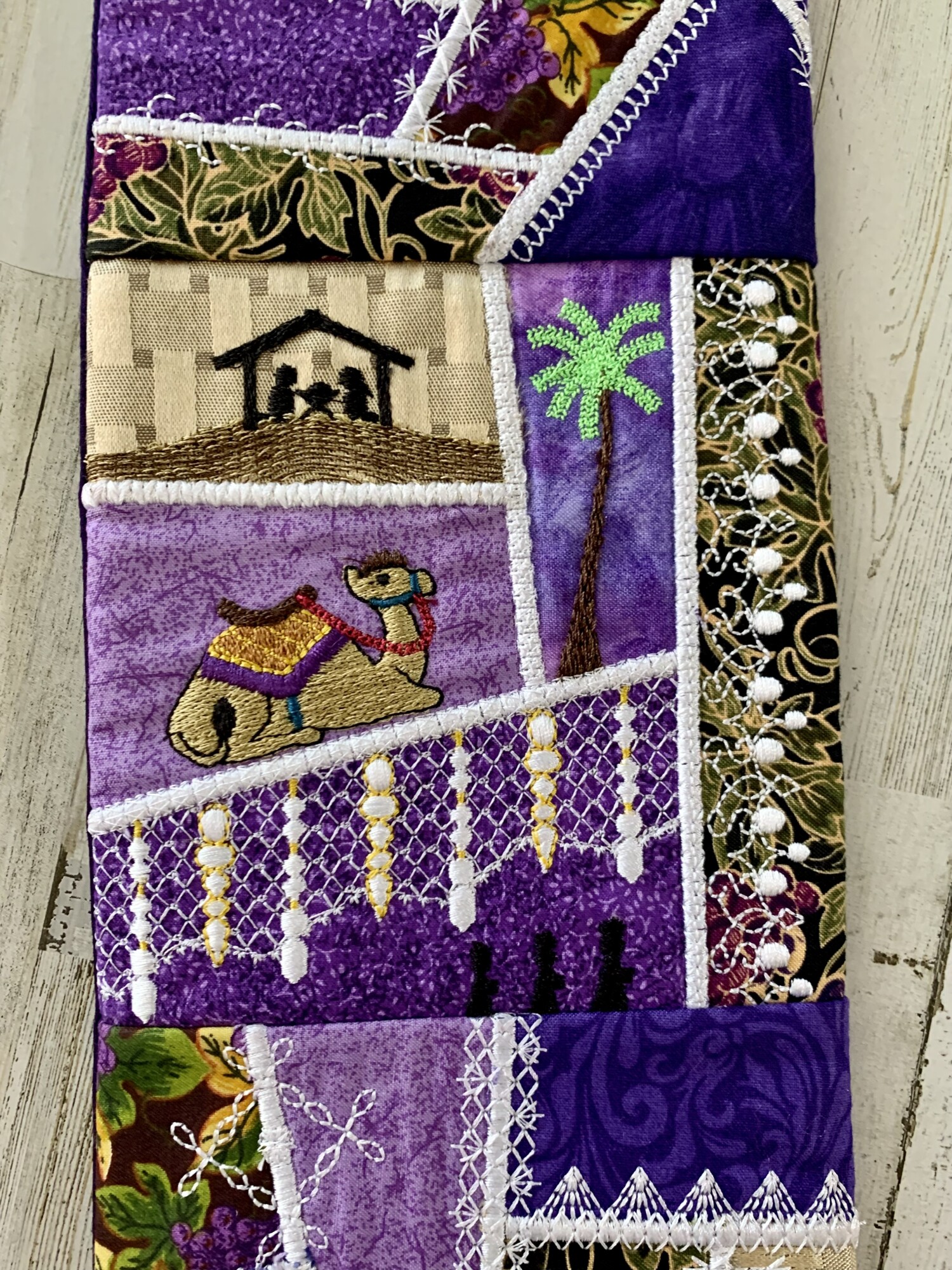 As requested a scripture passage and message were embroidered onto the underside of the stole as follows:
This is how Jesus the Messiah was born. His mother, Mary was engaged to be married to Joseph. But before the marriage took place, while she was still a virgin, she became pregnant through the power of the
Holy Spirit.

Joseph, to whom she was engaged, was a righteous man and did not want to disgrace her publicly, so he decided to break the engagement quietly.
As he considered this, an angel of the Lord appeared to him in a dream. "Joseph, son of David," the angel said, "do not be afraid to take Mary as your wife. For the child within her was conceived by the
Holy Spirit.
And she will have a Son, and you are to name Him Jesus, for He will save His people from their sins" ~ Matthew 1:18-25
"This stole is reserved and forever shall be consecrated for the good Reverend,