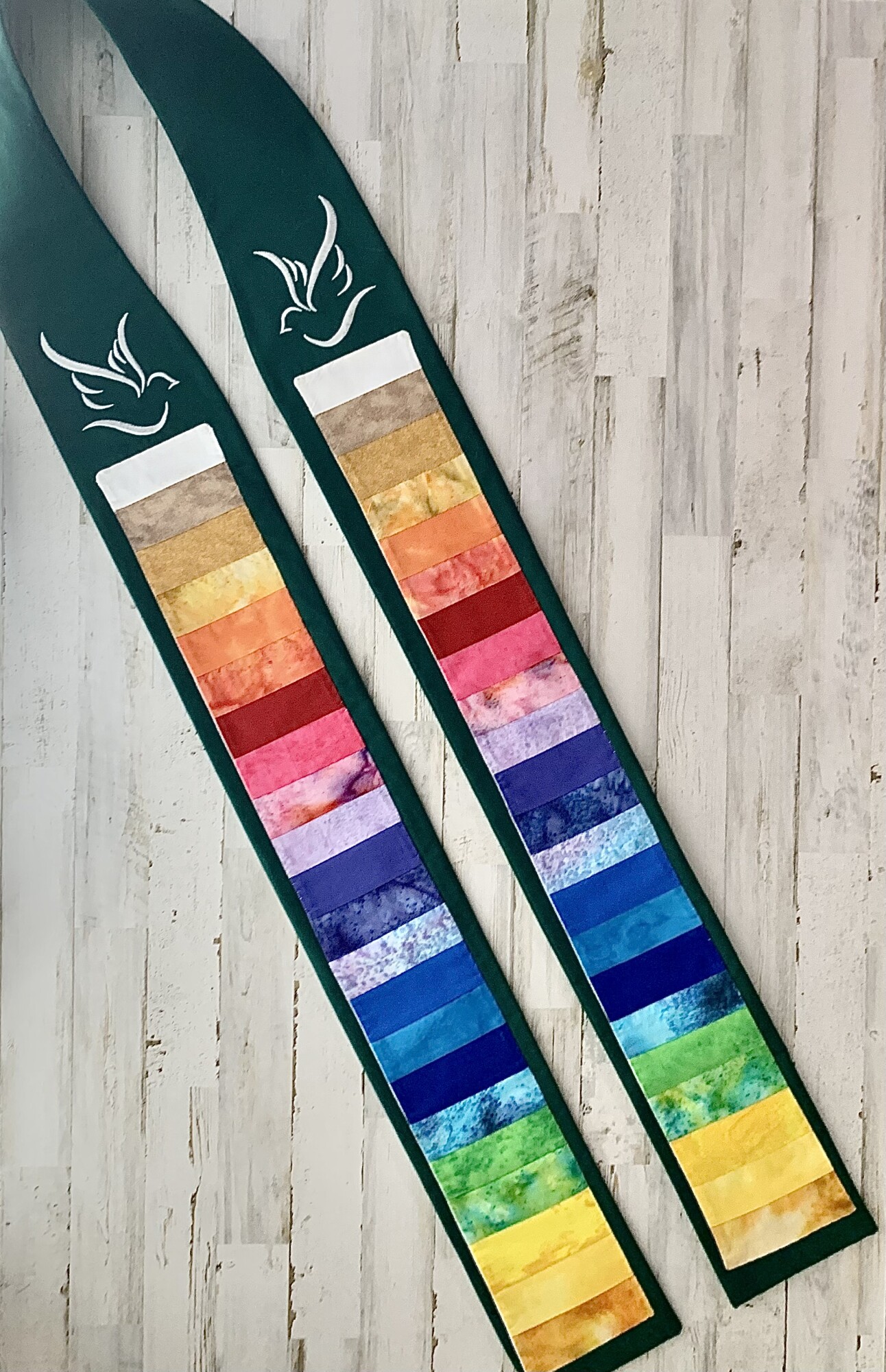 God's Promise to humankind
One of the things I enjoy is designing stoles for the clergy. This one is a limited, one of a kind, designer stole. No two stoles in my Designer collection will be exactly the same. Each one sports unique characteristics that distinguishes one from another.
This elegantly designed Liturgical stole may be worn during the Ordinary season of the Christian Year.
The stole front is crafted from a sturdy polyester fabric, interfaced for added durability. The Doves are appliqued into the fabric. The stole is lined with 100% cotton.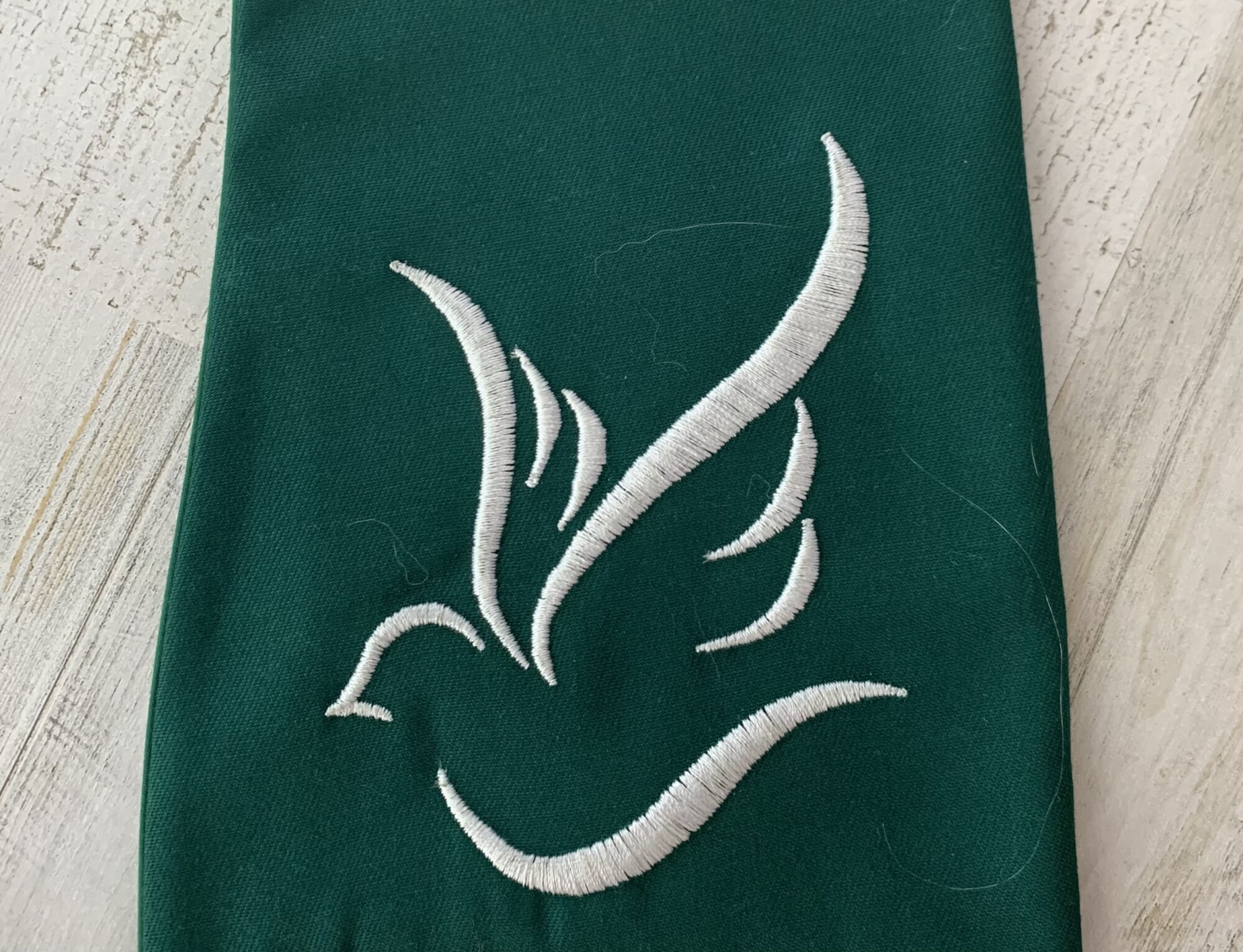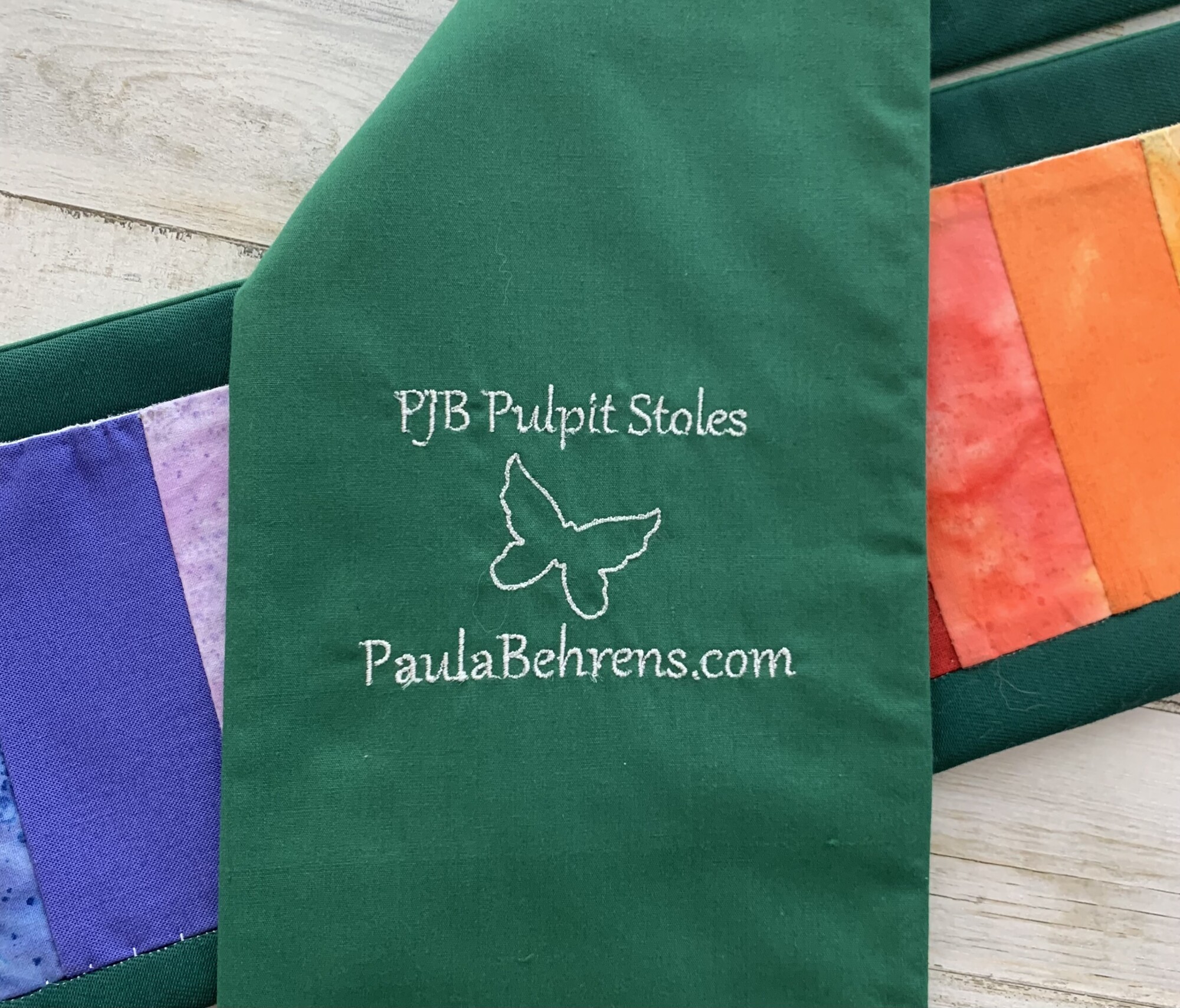 The actual stole, pictured here, is 48" long measuring from the back of the neck to the bottom of the hem on one side (other lengths are available). It measures 5 1/4" wide at the hem and tapers to 3 1/4" at the neck for an elegant drape.
The back is shaped and tapered in a "u" shape, so that is will fit nicely into the slot that is on the back of many clergy robes. It is tapered in such a way so that it will lay flat for comfort and appearance.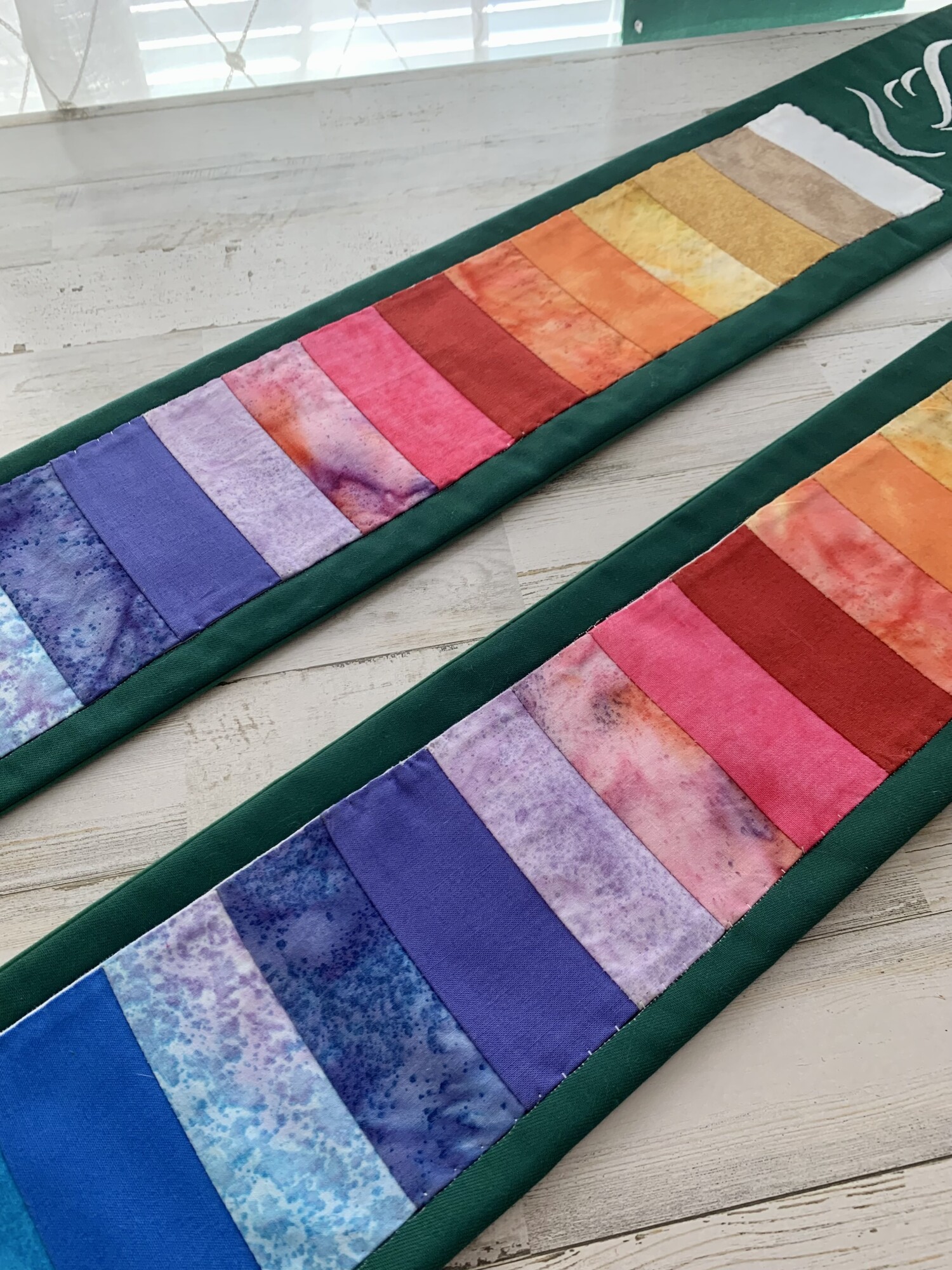 This design reminds us of the dove (that returned to Noah) with a freshly plucked olive leaf in its beak and the covenantal bow of peace that God set in the clouds after the flood of Noah's day.
It also points to the promise of salvation which God offers to all who will place their faith in Jesus Christ, Wonderful Counselor, Mighty God, Everlasting Father, Prince of Peace.
God said, "This is the sign of the covenant that I make between me and you [Noah] and every living creature that is with you, for all future generations: I have set my bow in the clouds, and it shall be a sign of the covenant between me and the earth.
(Genesis 9:12-13)
Scroll down to the comment section to enter the conversation.