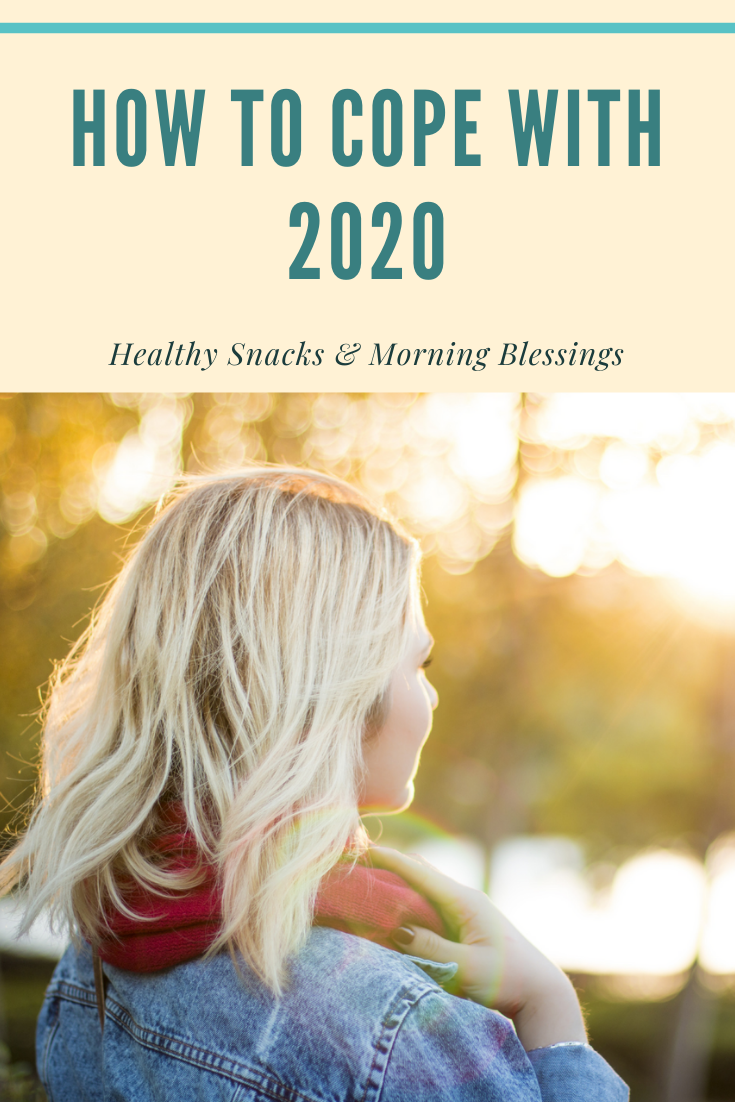 How to cope with 2020. I want to talk about a couple healthy ways. First of all, many people, I have noticed, are turning to eating, so as to soothe their worried soul. Which is okay if what you are turning to are healthy choices. I mean really, we all need healthy nourishment every day.

So, here's one yummy option I like... that of using citrus oils in a quick and easy snack. Did you know that you can cook with a GRAS certified essential oil? You can and it is oh, so healthy and oh, so handy and oh, so yummy. No more opening the fridge to find that the citrus fruits that you had planned on using that day have spoiled because they've been in there much... too... long.

Let me give you a little recipe on how to use orange and/or lime oil to make a yummy fruit dip. Or maybe you will choose to just eat it right out of the jar, you know… without the crust, like I do. I call it my Cheesecake in a Jar. Okay, here's the recipe.
Cheesecake in a jar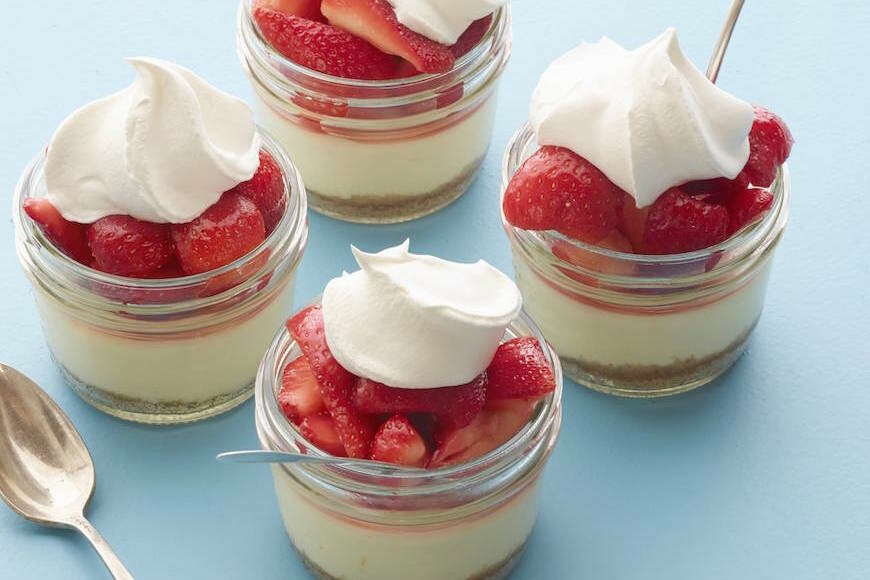 Ingredients
8 oz cream cheese
Heavy whipping cream (caned)
5 drops Orange or Lime essential oil
Top with strawberries & whipped cream or use your favorite fruit slices for dipping
Instructions:

Put a block of cream cheese in your mixing bowl and whip it up until it is nice and fluffy. Then add in heavy whipping cream (the kind in a can that comes out in a fancy little swirl). I like to use sugar free because it has zero carbs. You will want to get the yummy concoction to the consistency you like, so you can dip your sliced fruit in it.

I would suggest that you go to the grocery store and get one of those little fruit trays where various kinds of fruit are already sliced up for you. The fruit along with the orange or lime-flavored dip will be an excellent treat… one that you can be proud to serve to your guests.

Oh yes! you will gain the reputation of having the yummiest orange cheesecake or key-lime pie ready to serve up at a moments notice. Or if it's just you and your family, put the creamy delight in a couple or three small mason jars lined with crushed graham crackers or not (for low carb).

What a refreshingly light little snack to have on hand when the urge to stress-eat rears it's ugly head.

So, after you whip up the cream cheese and add the whipped cream, simply drip in about 5 drops of the citrus oil (orange or lime) for a dreamsicle or key-lime experience. If you are looking for low carb then sweeten it with liquid stevia. If you don't care about the carbs or the calories, then you can sweeten it with powdered sugar. How much you add is up to you. Either way… its yummy! And so easy.

You can store it in the refrigerator and bring it out for a quick desert or snack any time, night or day. Plus, it is healthy because the citrus vitalities are loaded with vitamin C and d-limonene.
And who couldn't use a little extra immune system boost, especially, these days?
Get in to watch the
Seven Blessings
zoom replay video
HERE
The second thing I wanted to do is get serious about coping during these crazy times of isolating and social distancing.
So, let me ask… how has it been with your soul in the year 2020?
Right, me too!!! Honestly, I have been a bit frustrated, to say the least. But it's a whole lot better since I made the decision to diligently seek God's guidance, daily, concerning all that's going on. He is the One who created the human body to resist and recover from things like "C - 19", anyway, right? He is the One who also gave us the ability to reason and make good decisions, right? So, why not consult Him daily?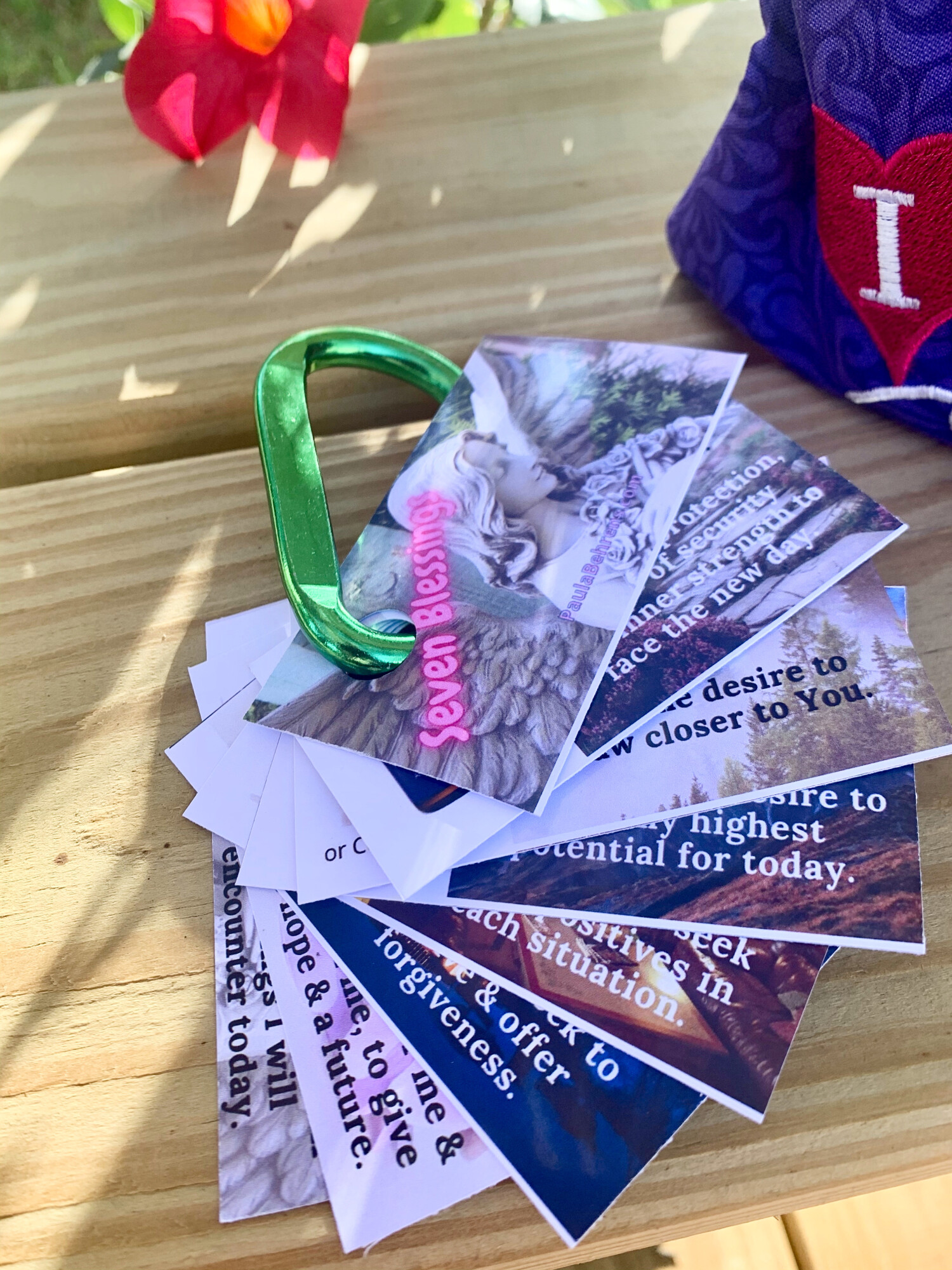 Anyway, that's a promise I made to myself a while back and it has helped me to stay calm and focused, finding more joy and peace than I ever expected to find. I begin each morning with seven blessings for the day (just a simple routine that I put together for myself - I actually made myself seven little prayer cards… LOL.
Get access to my
Seven Blessings
video where I will be talking, more in depth, about how I am finding Joy & Peace, even during stressful times.

And as I pray the blessings over myself and those around me, I anoint the crown of my head, the back of my neck, my forehead, my temples, my ears, my wrists and neck, and my shoulders. Then I sit quietly, breathing in deeply and listening for God's guidance for the day.

Whether I stay in or go out, I'm always blessed with the Joy & Peace that comes from a daily talk with the Lord. Want to learn more about my secrets to better coping, these days?
Get immediate access to my Seven Blessings video. You will be glad you did.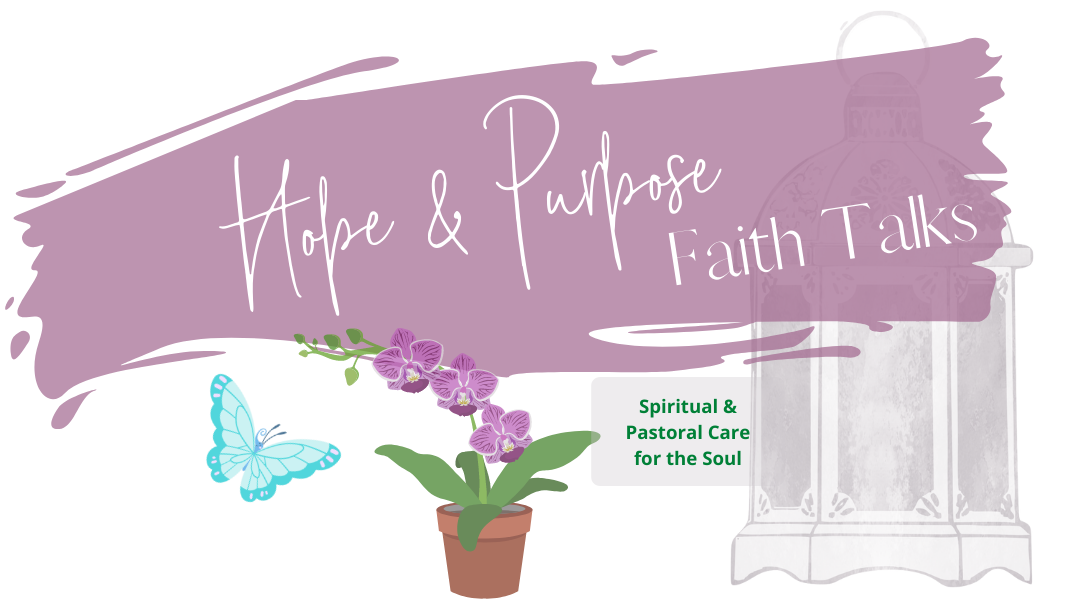 Hope & Purpose for the week!!
If you would like those peaceful moments, you know... the ones you feel right after Sunday worship, to last a little longer throughout the week, I'm here to tell you that there is a way.
In this place you will hear encouraging messages followed by the celebration of Holy Communion.
It is my prayer that you will find enough hope for your soul, to carry you forward throughout the week.
In His Service,
Reverend Paula Behrens
Ordained Elder in the United Methodist Church


OR