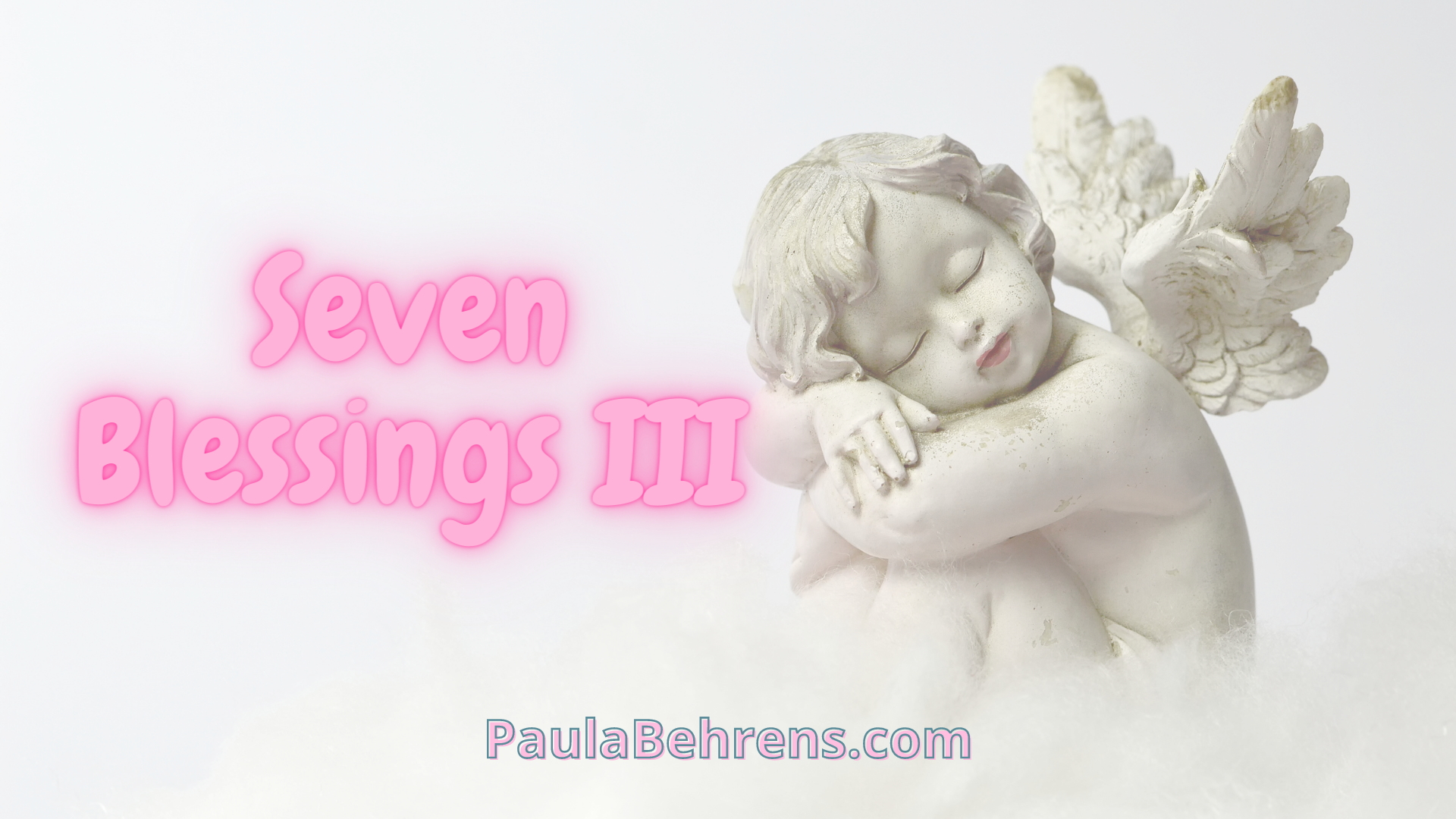 with an emotional balance...
that will help you to ease into a peaceful nights rest.
Get access to my Seven Blessings III video, where I will share my tips on a healthy sense of self, how to tame the emotions & wind down in the evening.
(Reverend Paula J Behrens)
* BONUS: Receive my 7 Prayer Cards FREE!