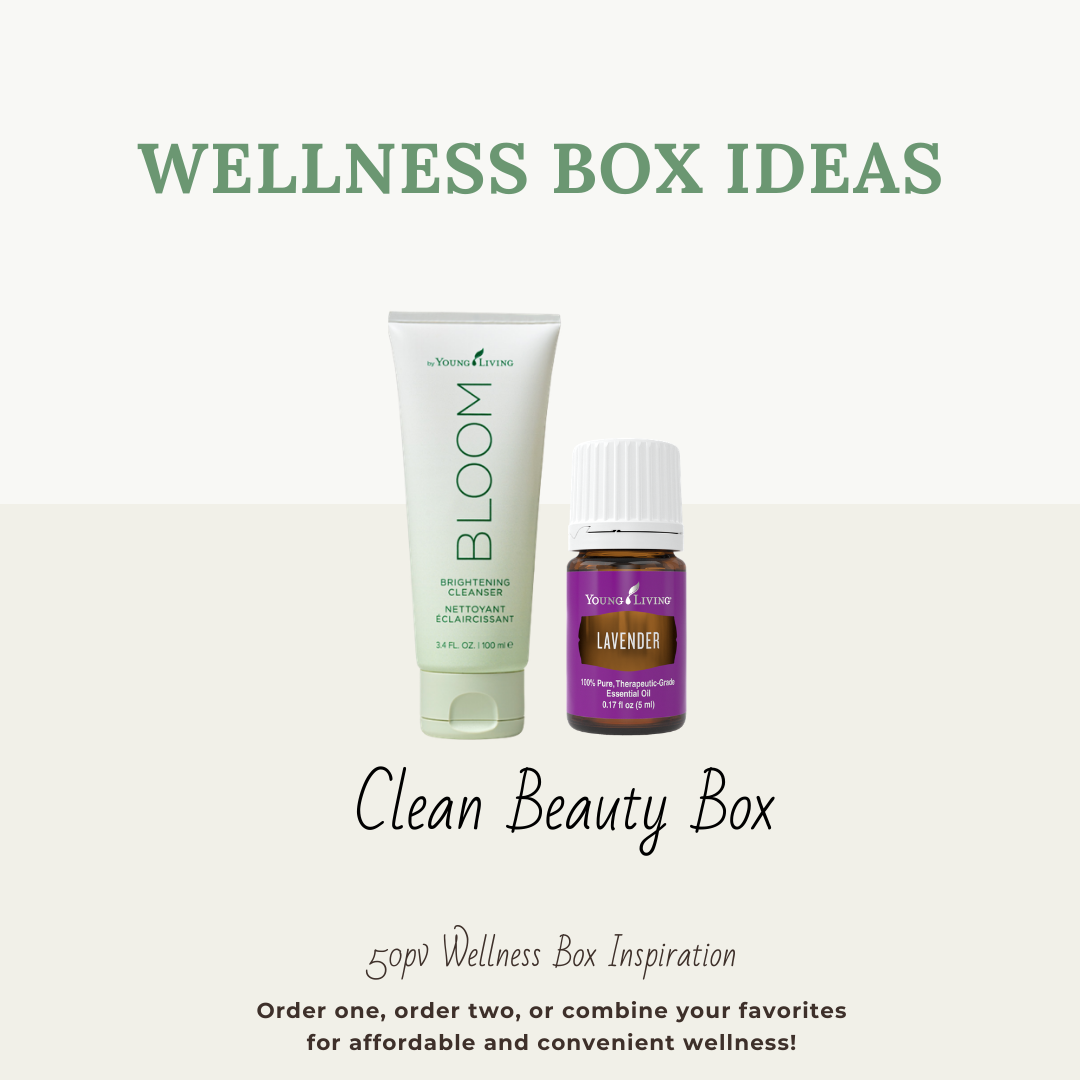 Clean Beauty is something that we all need, so I wanted to share some ideas for Beauty Box. It's easy to spend a fortune on beauty products, and you can by all means add more to your box if you want. But I focused on just two amazing products for this box...

BLOOM is a brand new brightening facial cleanser. It's a must try if you have an uneven skin tone, redness or blotches.

Lavender essential oil is so soothing and smoothing for skin. If you have no other oil for skin care going into August, grab lavender first! You can use it for so many things.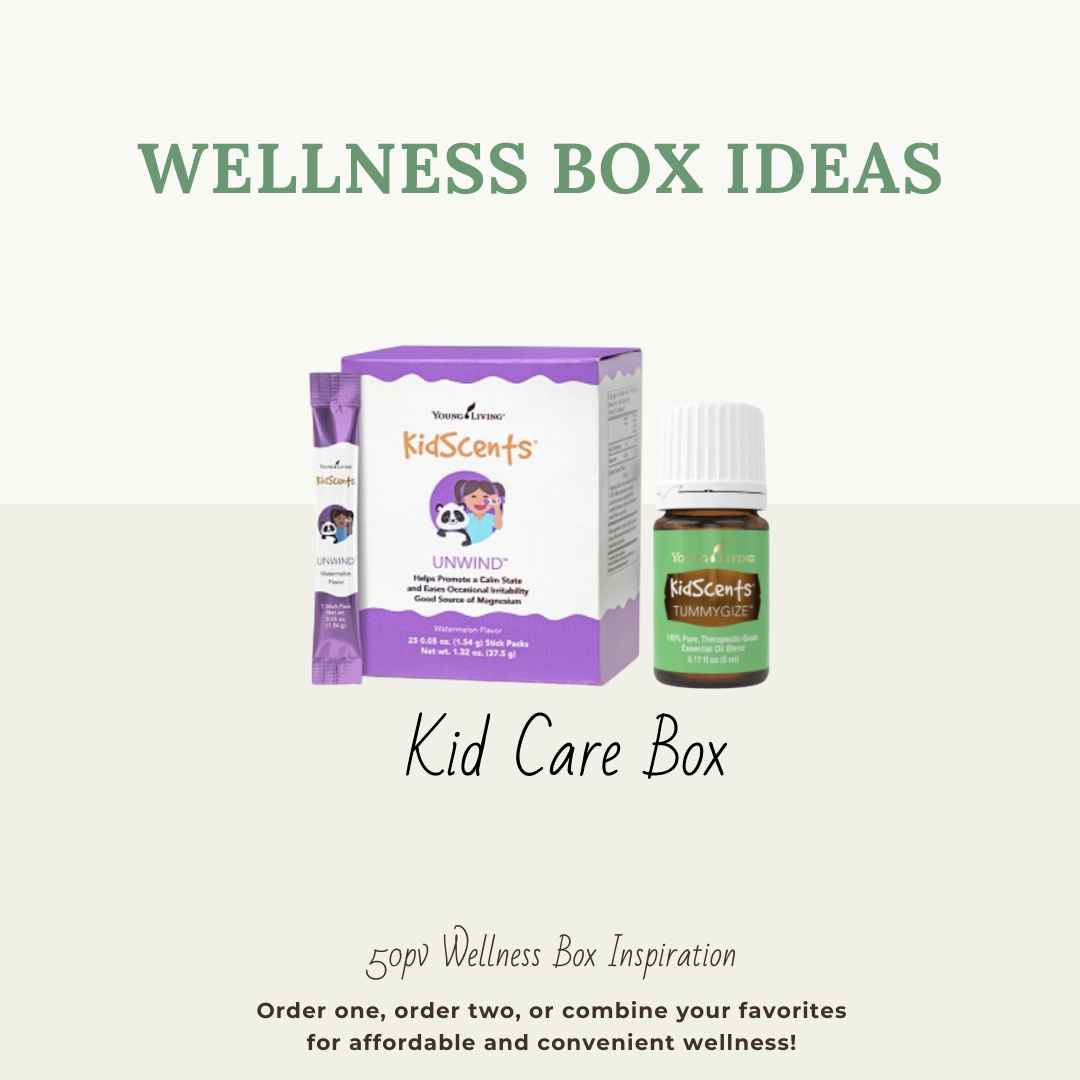 The Kid Care Box is technically for kids, but adults honestly love these products too.

Unwind is a brand new magnesium supplement (ALL of us need magnesium!) designed for kids to take before bed or during moments of unrest. It's calming to both body and mind.

Tummygize essential oils is a must have for anyone who doesn't like their kids dealing with a queasy, unsettled or sensitive tummy. This oil will last a long time & is perfect to stock up on now, so that you for sure have it when needed! Some furbabies and adults love this oil, too, from what I've heard.

OK, those are the Top 8 Wellness Box Ideas I have for August. What do you think? Which one did you like the best?