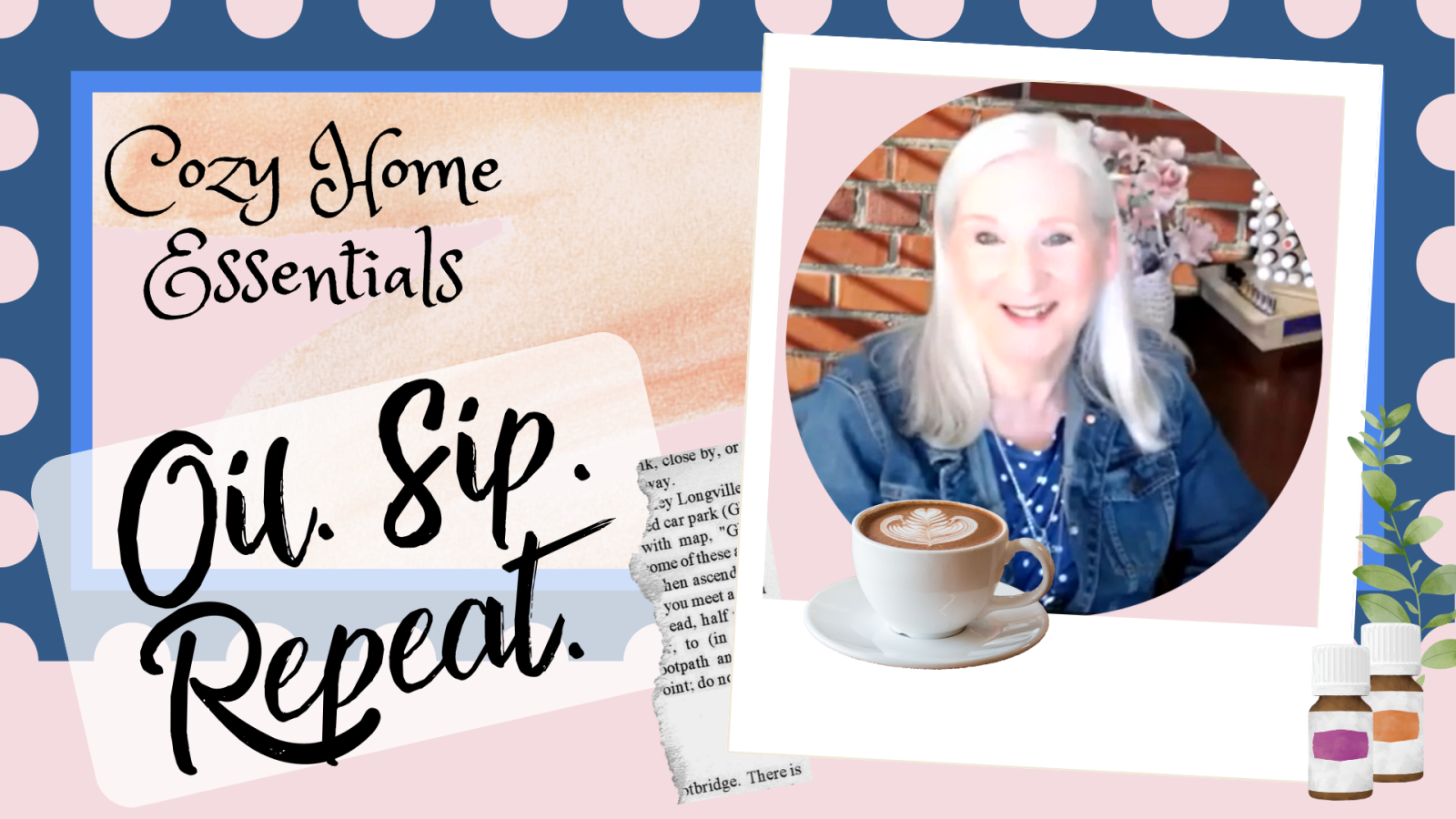 Feb 14, 2023 06:00 PM

–

Feb 14, 2023 07:00 PM

Central time
February is the month to care for self so you can be truly present for family, special friends, and the occasional guest who pops into your cozy home oasis. Even if hospitality doesn't come naturally for you, our Oil, Sip & Repeat class will show you how easy it is to create the welcoming environment you will be proud to call your own.
It's no secret that people love their coffee… and their tea. These two drinks continue to remain at the top of the list when it comes to hospitality and sharing life with friends. I mean... who doesn't like to visit over a delicious cup of their favorite beverage?
Hot or cold - fully caffeinated or decaf - the world just loves their brew! But did you know that there is an entire collection of ingestible essential oils that can totally bring your beverage game to the next level, allowing you to greet 2023 with:
more energy, clearer thinking, less sick days
and a
"let's get the job done" attitude?
After our Oil, Sip & Repeat class you will have at your fingertips lots of yummy ways to
tackle even your busiest schedule,
as you
calmly mark off the "to do's" for the day
before settling in for a cozy home evening that will allow your body to
rest and recharge
for tomorrow's commitments.
Join us on February 14, (from the comfort of your home) as we discuss an amazing line of essential oils called Vitality, and ways to incorporate them into your coffee and tea recipes. We'll even chat about some incredible ready-made tea options and how to get the best deal possible on it all. You won't want to miss this!
AND here's the whipped cream on top of your latte... after this class, treating your guests with a cozy and warm welcome will be second nature to you, which will in turn,
strengthen friendships
and
add more joy
into your day and theirs.
This event is a continuation of our monthly wellness series and is open to all!
Join us for a 20-30 minute exploration of an interesting wellness topic each month, followed by a live Q&A!