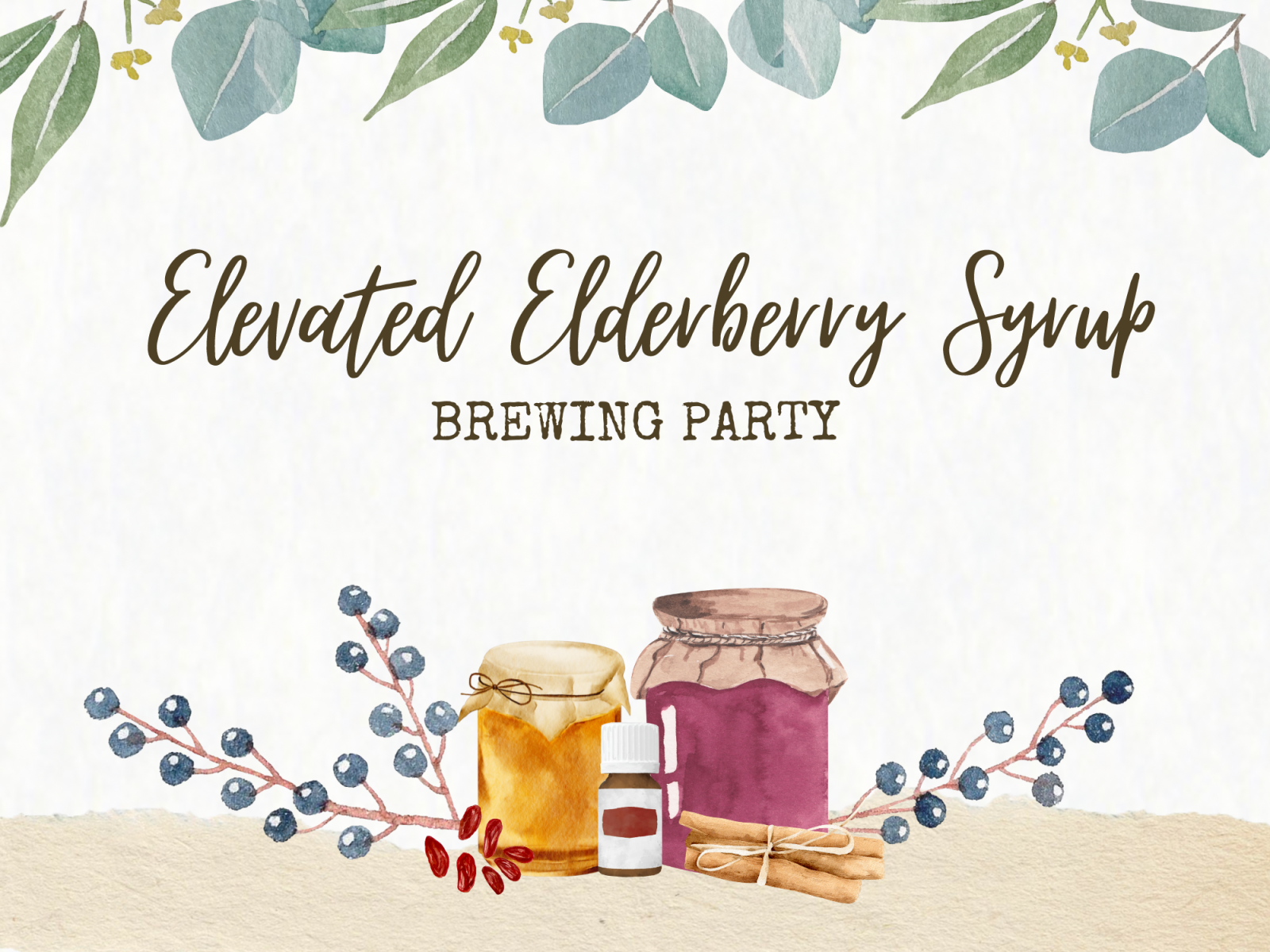 Aug 20, 2022 02:00 PM

Central time
Have you ever heard of elderberries?
Well, we are going to combine all three of these for an elevated elderberry syrup concoction.
Join us on Saturday, August 20 @ 2pm (central time)
for a special brewing party - and go home with an antioxidant powerhouse of a syrup that you can use on the daily for immune support ($15 fee includes a re-useable, labeled glass jar of Elderberry Syrup).
* Bring a friend and get 2 for $15.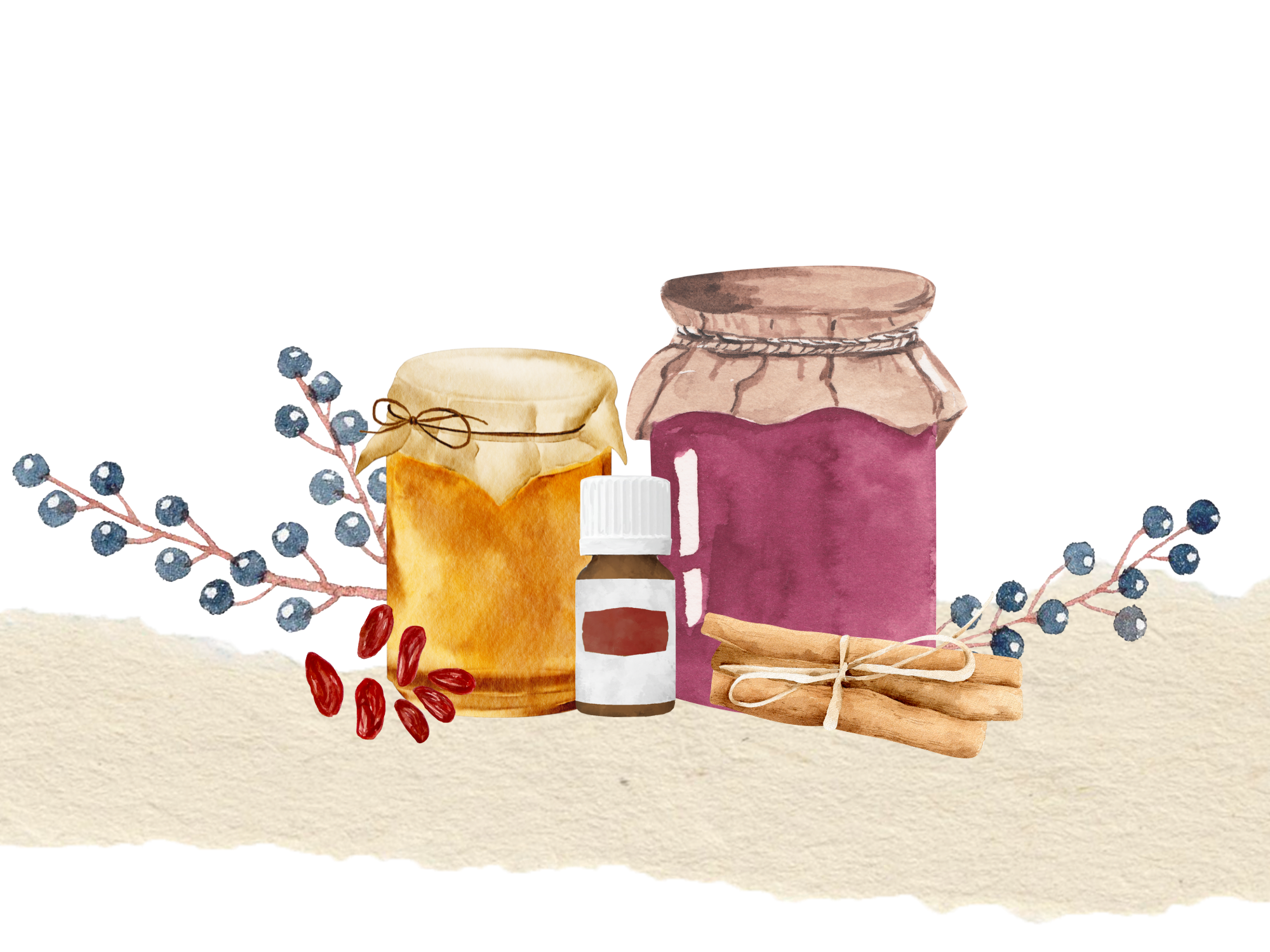 You will even get to try your hand at a couple other recipes and go home with all the info you need to implement them.