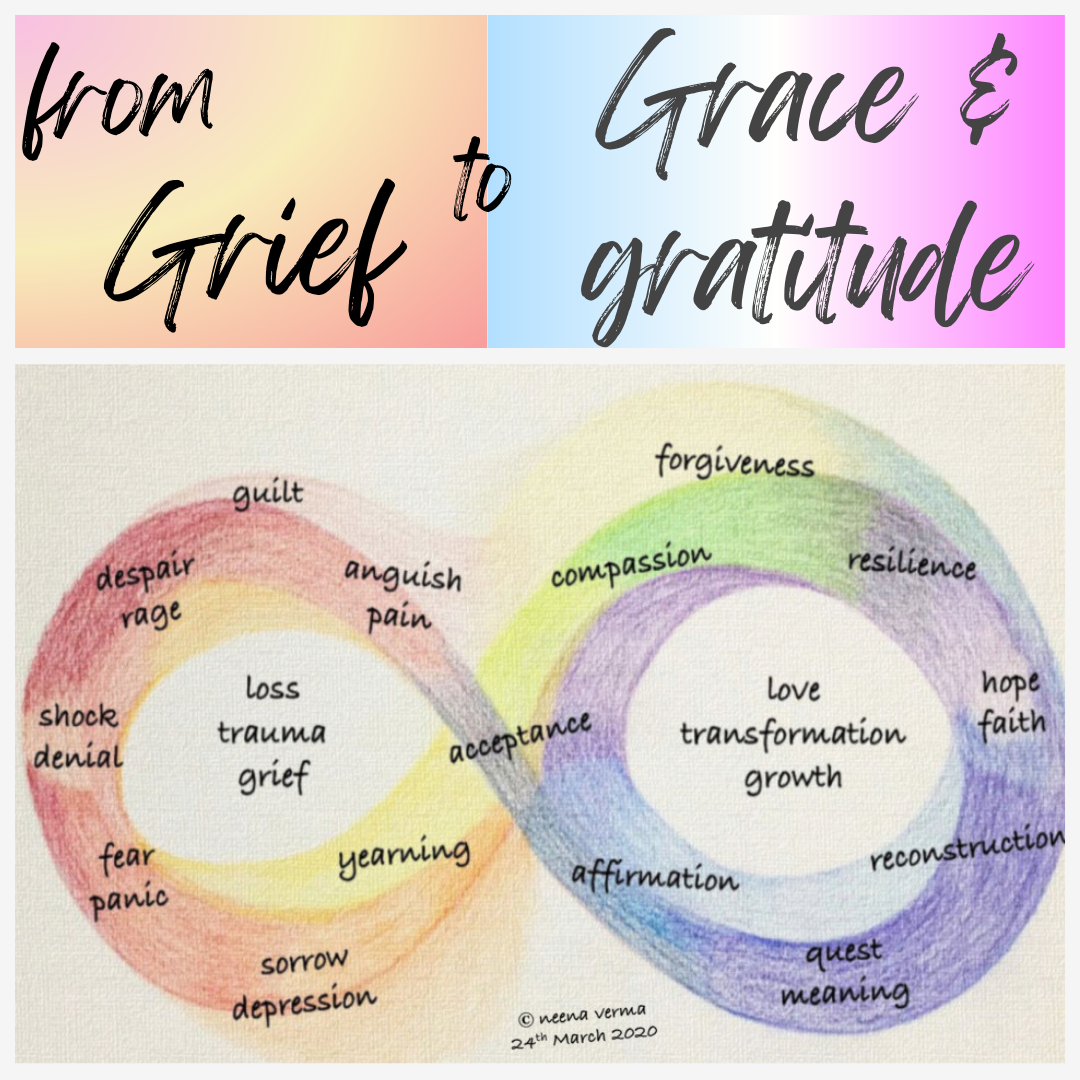 Oct 26, 2023 07:00 PM

Central time
Join us for an ONLINE transformative class. Healing from grief can be confusing and painful, and sometimes may feel like it never ends. Fortunately, there are some predictable processes at play in the grief process, which allow us to actually move through it with grace and gratitude.

By keeping your energy flowing, you can eventually find your way to a more positive state. However, if you're struggling to pull yourself out of the negative side of the grieving process, additional support can be incredibly beneficial.

This class will be led by me, Reverend Paula Behrens, where we will explore the journey between sorrow, loss, and anger on one end, and hope, purpose, and personal development on the other.

By incorporating the Young Living essential oils into this class, we can tap into their transformative properties and unleash their potential to assist in moving, ever so gently, from a place of despair towards a renewed sense of hope.
Nov 01, 2023 12:00 PM

–

Jan 31, 2024 12:00 PM

Central time
Experience an immersive experience with the essential oils talked about in the Bible and other ancient texts.
Learn about how these oils were used in antiquity, and how they can be used in our everyday lives to promote not only spiritual connectedness, but also physical, mental, and emotional alignment with our original design.
This event can be transformative for attendees. When I first discovered these oils it was a pivotal moment in my life - and I would love to pass that on to others!
Click the button below so we can begin planning together.
Nov 02, 2023 07:00 PM

Central time
Embracing Life Changes with Joy and Enthusiasm
✨ Expert Guidance: Led by a retired pastor and Certified AFT Practitioner, Reverend Behrens has firsthand experience in navigating retirement and will provide you with practical wisdom and guidance.
✨ Discover the transformative benefits of my unique class that seamlessly blends practical techniques for resolving the past, creating joy in the present, and opening space for the future - using the powerful therapeutic properties of the aromas of plants.
✨ Unlock your true potential and experience a profound sense of purpose, lasting happiness, and undeniable contentment, as you embrace the best chapter of your life.
led by Reverend Paula Behrens
Step into the next phase of your journey with confidence and clarity!