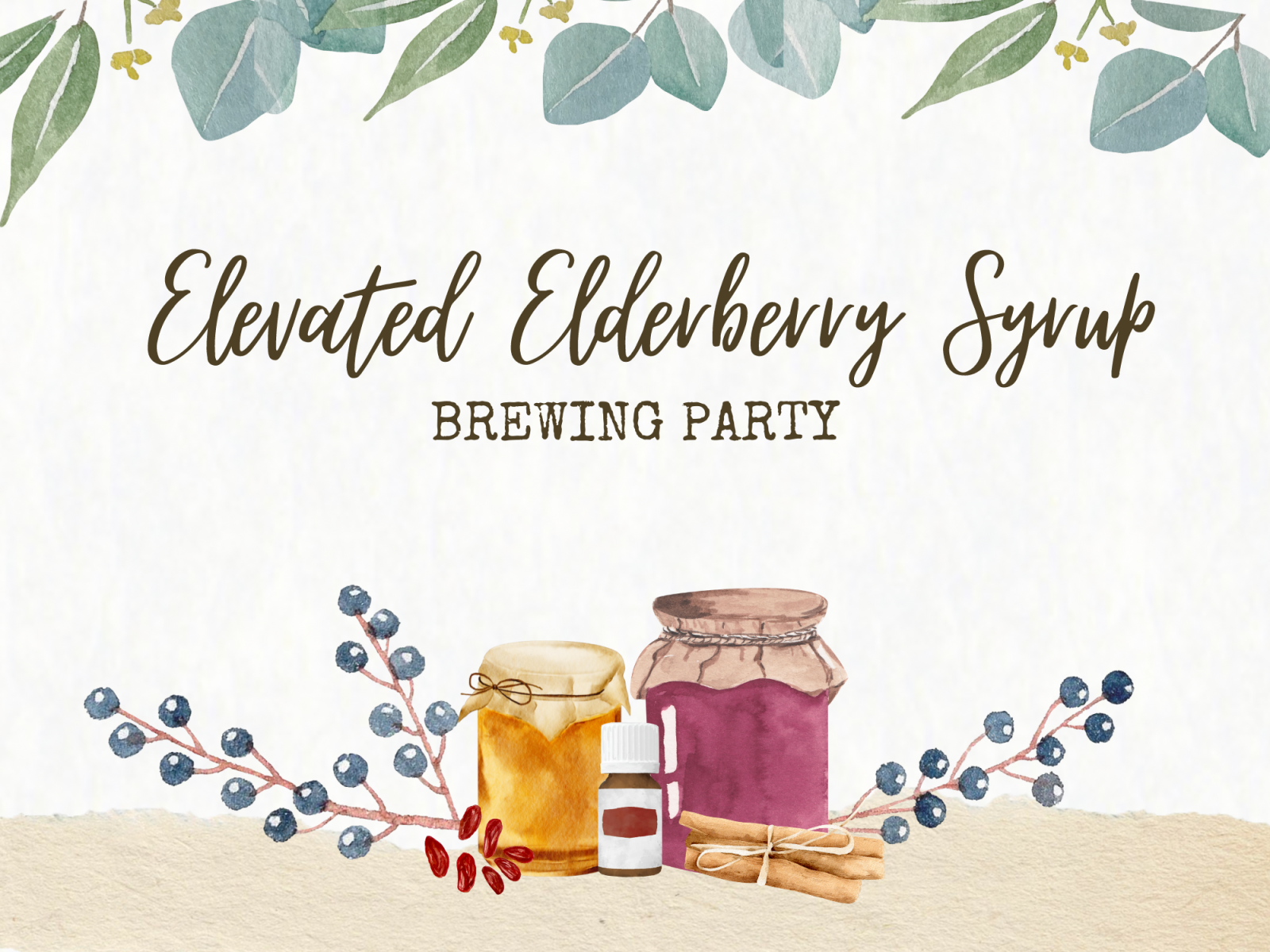 Aug 20, 2022 02:00 PM

Central time
Have you ever heard of elderberries?
Well, we are going to combine all three of these for an elevated elderberry syrup concoction.
Join us on Saturday, August 20 @ 2pm (central time)
for a special brewing party - and go home with an antioxidant powerhouse of a syrup that you can use on the daily for immune support ($15 fee includes a re-useable, labeled glass jar of Elderberry Syrup).
* Bring a friend and get 2 for $15.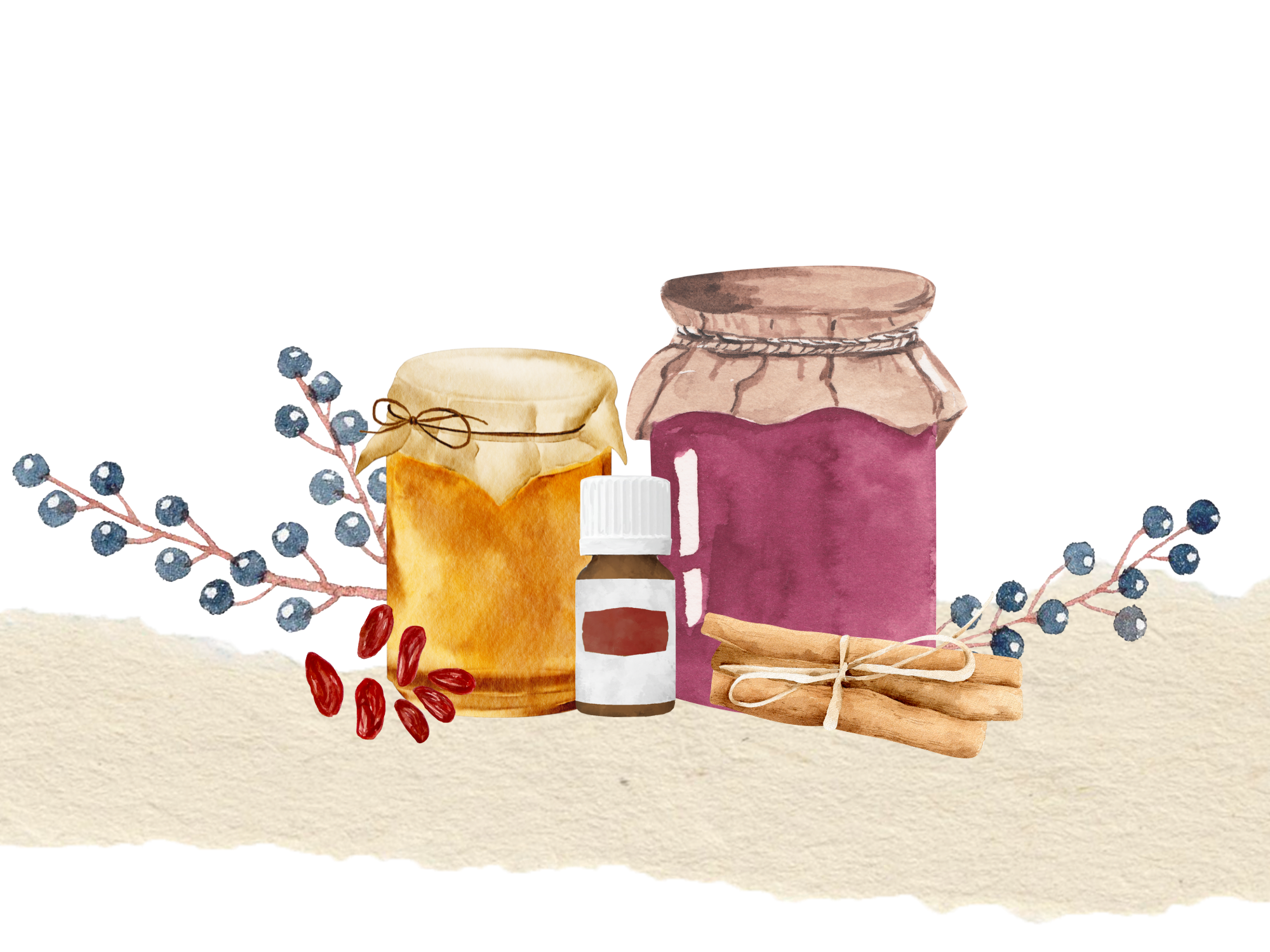 You will even get to try your hand at a couple other recipes and go home with all the info you need to implement them.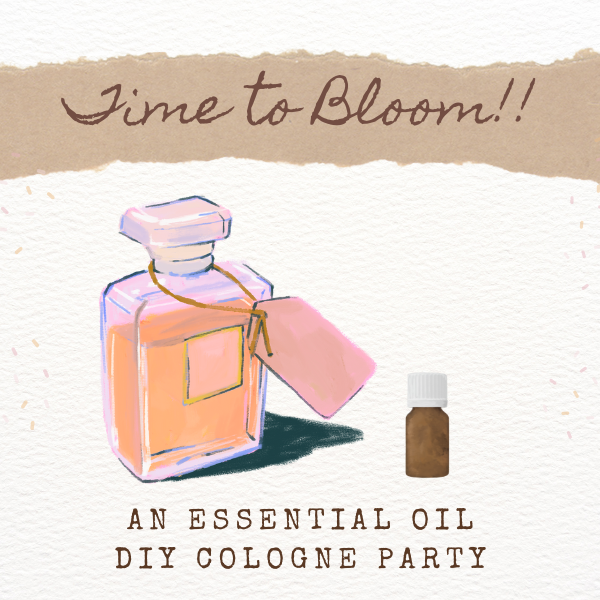 Aug 27, 2022 02:00 PM

Central time
Let's get this 'good-smelling' party started! Stop by on Saturday and I'll walk you through some simple steps to create your very own perfumes and colognes.
And to make it even better, the steps you learn are going to be easy to repeat when it's time to refill or try something new!
Did you know that wearing perfume or cologne is a confidence booster?! People say they feel more confident when they have a killer scent on. Some people even feel 'naked' when they forget to put it on during their daily routine.
Whether you're a daily wearer or an occasional spritzer, it's time for you to sniff with confidence. Using essential oils to create a personalized scent not only allows you to smell amazing - it ensures you are enjoying a fragrance that is safe for your body and those around you.
Leave with your DIY personalized Cologne spritzer ($15 fee includes essential oils & atomizer bottle)
* Bring a friend and get 2 for $15
Register (below) and then watch your email for the details.
Join us on Saturday (August 27 @ 2PM)!