One of the ways I used to feel the most powerless when taking care of our health prior to oils was with any type of stomach discomfort. Then we found DiGize. Now every member of my family knows to grab that red bottle at the first signs of rumblings.
DiGize essential oil blend combines Tarragon, Ginger, Peppermint, Juniper, Lemongrass, Anise, and Patchouli oils for a spicy, blend known to soothe the stomach.
It also contains Fennel essential oil, which people have used for a broad range of purposes since the ancient Egyptians like aiding digestion and elimination.
While usually not everyone's favorite scent, it is often their favorite instant result when used after meals!
DiGize is formulated to provide a calming aromatic experience. The complex aroma comes from the variety of oils in the blend. Tarragon and Ginger provide the herbaceous and spicy undertones, while Juniper and Patchouli combine for a calming aroma.
Fennel: Has been used for a broad range of purposes dating back to ancient Egypt
Ginger: Has a calming aroma
Peppermint: Provides a cooling, uplifting fragrance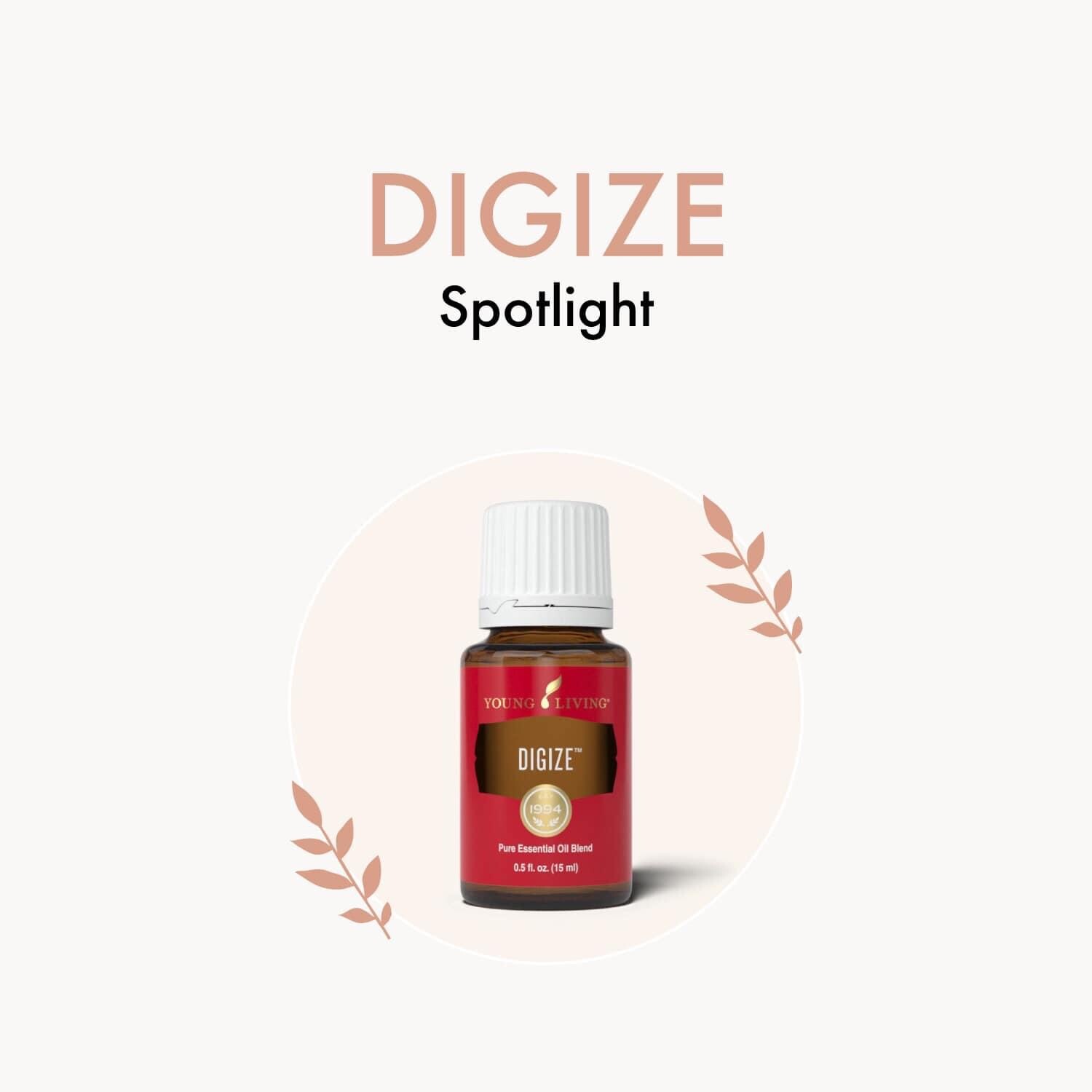 DIGIZE AT A GLANCE
Has an herbaceous, spicy aroma
Soothing when used topically as part of an abdominal massage
Includes Peppermint Vitality, which is known to support gastrointestinal function
Cleansing and soothing to the digestive system
Constituents are naturally occurring compounds in plants (and therefore essential oils) that give them sprecic health-supporting properties.